BACK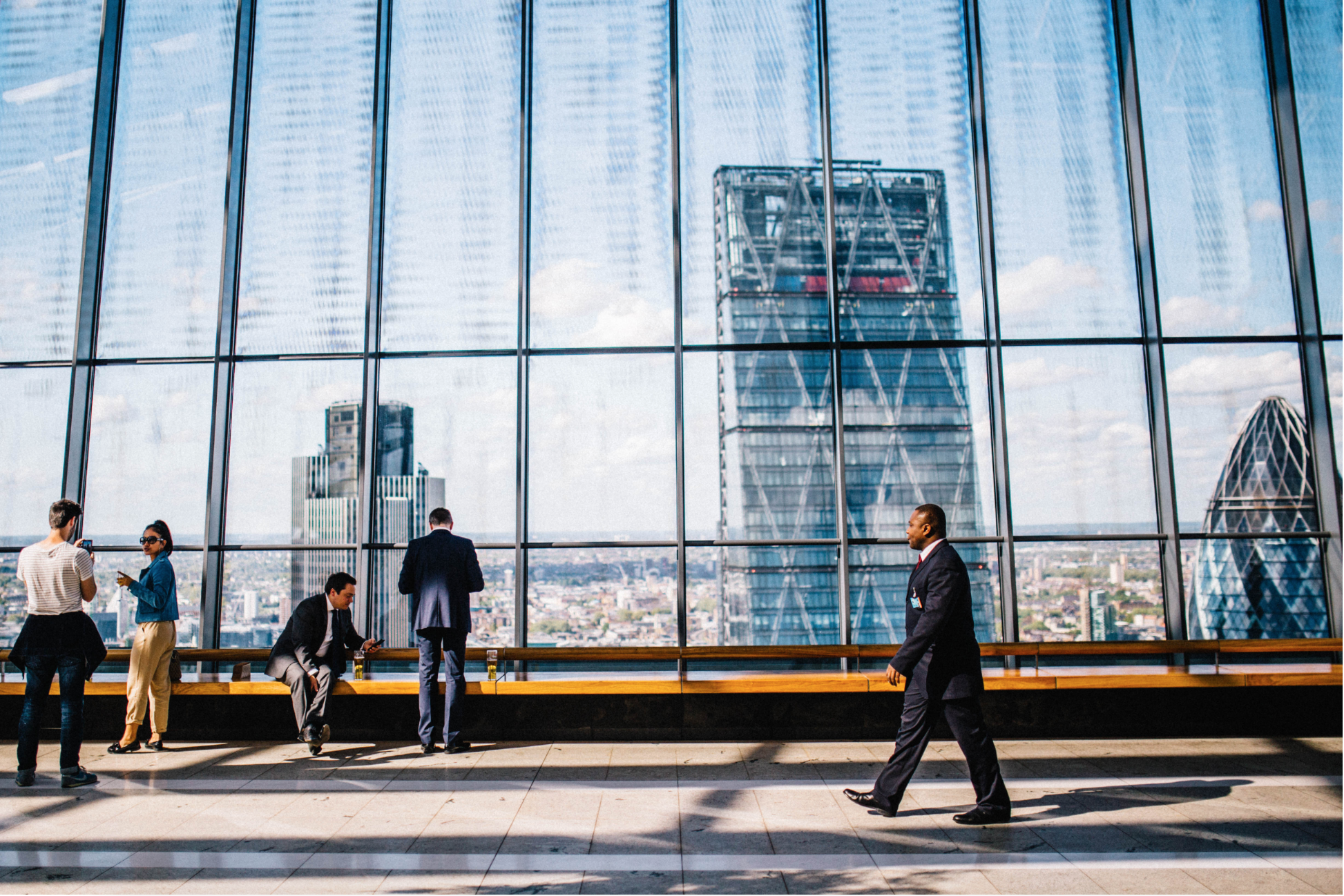 Embracing Innovations in SMEs
How can innovations help SMEs boost growth?
With the country's initiative to become a digital economy, SMEs must strive to transform their businesses through innovation to grab business opportunities. "Fintech'', "Blockchain'' and "Cryptocurrency'' have become the buzzwords when we speak about innovation these days. Many have also believed that we are transiting into the 4th Industrial Revolution whereby the future is about machine learning, artificial intelligence, robotic, etc. SMEs whom are not up to pace, may find themselves lacking behind and eventually out of the race to sustain their businesses.
Dr. Alex Lin, head of SG Innovate, explains the importance of innovation for SMEs and the right mind-set necessary in achieving it. He believed that innovation for SMEs can take birth in making a simple effort to improve one's customer experience. By mapping the end to end process involved in providing the right customer experience, SMEs can simplify the operational process and focus on offering a cheaper, faster and more efficient product or service.
In order for SMEs not to lose out on their business to competitors and MNCs, innovation can be the key to overcome the existing hurdle of managing operating costs. SMEs need to observe their close circles and business networks to develop an idea on "what?" and "where?" are the resources available to initiate their innovation program.
Innovation could also serve as a key to venture into new markets by diversifying their business and expanding beyond borders. For example, using e-commerce platform helps to digitize the business and expand globally without major integration or technical sophistication. It is also cost efficient, as it ensures that the cost of expanding stays less than the revenue brought in.
SMEs in the service sector seeking to offer 24×7 customer service to their customers can adopt innovation to develop an automated customer service. This can reduce the company's resources and provide better customer's experience. Ultimately, it also helps to gain international customer engagement and retention by being flexible in adapting to changing customer needs.
Why is it that some SME's deter the use of technology?
It is still a matter of concern that many SMEs refrain from adopting innovation for their business transformation. This is due to several factors and one among them is the mentality that technology is only approachable by large corporations. SMEs are too focused in driving their business and they lack the resources to explore innovation. However, with the recent boom in Fintech solutions that are available in the market, SMEs can now easily adopt innovation in their business.
The other common concern is the risk of security threat in implementing cloud computing. Many SMEs are worried about data privacy and cyber-attack which may impact their business, hence hesitate to embrace cloud-first approach. Little did they know that by adopting the right cloud computing, it can help to reduce the cost and risk associated with security and compliance in cloud. It is also reported that there are significant security benefits such as being able to safeguard the business data and information as compared to the traditional server.
Basically, SMEs are known to spend less time and effort on security and even with the support and awareness from various associations, innovation is still a far cry for many of the SMEs since many companies are not compatible for implementing innovation. It is this inability of SMEs to break the technical gap that has led to this setback in innovation despite all the incentive programs that try to boost SMEs innovation.
What are government agencies/ initiatives that can help SMEs?
Singapore Government has been providing constant support to innovate and grow through many of their initiatives that focus on providing grants and subsidies to SMEs. Many local bodies such as IMDA, IRAS, IES, SPRING and others have been providing funding and other solutions to SMEs whom are willing to innovate and develop their business. These bodies aim to focus on developing different business processes and try to reach out to SMEs by conducting seminal, appointing registered consultants to enforce these initiatives.
For instance, Infocomm Media Development Authority (IMDA) focuses on driving information and communication technology in SMEs in the focused sectors by offering up to 40% funding for the project value in terms of development and production assistance as well as the upcoming SME Digital Tech Hub expected to launch by the end of this year. International Enterprise Singapore (IES), another government agency which promotes local companies with HQ in Singapore to expand globally, offers up to 20,000 SGD of assistance grant for SMEs through the Market Readiness Assistance (MRA) grant for setting up and promoting business overseas.
Likewise, IRAS under the Productivity and Innovation Credit program offers up to 40 % funding capped at 100,000 SGD for SMEs investing in automated machinery purchase apart from tax benefits and more. Similarly, SPRING Singapore has come up with the Capability Development Grant program to assist locally owned companies by providing up to 70% of qualifying costs to develop their business capability under 10 different areas such as branding and marketing, business model transformation, product development and more.
During the one-day conference hosted by the SME Centre at Singapore Manufacturing Federation, information was shared about many budget support programmes and a HR Shared Service. This allows SMEs without specialised HR department to focus on their core activities, while the SPRING initiative will take care of their HR operations. They have planned to help at least 700 SMEs over the next two years under the various development schemes by appointing regional SME advisors to help SMEs access the services offered.
At a time where the flow of foreign direct investments are limited, SMEs are at the point of necessity to increase their competitive advantage against highly competitive neighbouring countries. Since SMEs are the mainstay of Singapore's industrial backdrop, their success is critical to Singapore's success. This has forced them to leverage available opportunities to either sustain their business through innovation or become obsolete.
Reference:
https://www.spring.gov.sg/NewsEvents/ITN/Pages/Business-advisers-and-HR-services-to-help-SMEs-20150423.aspx
http://www.todayonline.com/business/innovation-key-sme-growth
http://www.canon.com.sg/thinkbig/cloud_computing_for_smes_benefits_outweigh_risks
http://www.uob.com.sg/business/inbusiness/article.html?id=how-smes-can-look-into-kick-starting-their-innovation-roadmap–dr-alex-lin-sginnovate